Digital Personalization
Customizing the grocery purchasing experience requires alignment in both digital and in-store engagement, which can make delivering exceptional customer experiences challenging. But by using the right financial technology, the world's biggest grocery retailers can confidently step further into the digital age and deliver superior shopping experiences to all customers while expanding business opportunities.
Due to inflation pressures, supply chain fulfillment issues, and competition, grocery stores still operate at slim margins. The need to streamline business operations, add new revenue streams, increase customer retention, and add newer service offerings is crucial to long-term growth and sustainability for retailers.
The time has come to fully invest in developing improved digital business strategies that advance business adaptability to continue to meet the mass-market demand for better customer experiences. In a customer-first culture, now is the perfect time for retailers to explore embedded finance, the integration of financial solutions into a business's infrastructure, as a total solution for holistic business growth.
Embedded financial services enable new revenue streams to enhance the breadth and discoverability of inventory and accelerate business growth on a global scale. Brands can cover the current gaps in existing products and services by weaving financial products into business operations that attract new customers.
Embedded Finance Tools
Digital Banking Services
The digitalization of all traditional banking products, processes, and activities to service customers using online channels. Learn more

Embedded Payments
Digital payment options that are embedded within non-payment apps allowing non-financial merchants to accept payments. Learn more

Debit, Credit, and Prepaid Card Issuance
Physical cards issued directly from your business for account-holders to access funds withdraw cash, or buy goods or services. Learn more

Digital Wallets
Online payment tools that act as electronic cards used for fund storage, transfer, and transactions made online or via smartphone. Learn more

Embedded Financing and Investment Services
Credit line services, financing, loans, insurance, and wealth investment features.

Buy Now, Pay Later
Short-term financing that allows consumers to make purchases in installment plans and pay for them at a future date.
Shopper Retention
By optimizing the full grocery experience and delivering custom-tailored financial services, brands can bridge the gap between the digital shopping experience and the in-store shopping experience by building lasting connections to customers that upgrade customer lifetime value.

Through an application programming interface (API), embedded finance allows grocery retailers to offer financial services directly to their customers. Retailers that proactively support a wider variety of customers' financial needs can take advantage of this demand by leveraging their own platform to provide unique, exceptional financial services to their customers and directly improve their bottom line. By lowering overhead costs and enhancing business operations management, brands can add more value to existing products and services while significantly broadening their appeal in a constantly evolving market.

Retailers now have the opportunity to position themselves higher in the value chain of their market landscape. By continuously incentivizing customers to maintain a deeper relationship with your business by integrating globally inclusive financial services, customer interaction and engagement grows beyond regular purchase cycles.
With embedded finance, retailers can offer the same services as a bank with lower costs, lower risks, and higher returns. These services extend to branded bank accounts, branded credit and debit cards, smarter promotional rewards programs, and the enablement of international payments.

Through adopting a comprehensive embedded finance strategy, retailers can provide financial services directly to customers by building new revenue channels with agile financial technology that brings innovation for grocery business development, product enhancement, and enhanced marketing expansion.
Value For Grocery Retailers
The omni channel growth for grocery retailers means meeting the expectations of every customer every day. Consumers will increasingly expect their financial needs to be met on their terms and at the point of need, with financial services and products available everywhere and at any time. So what do the benefits of embedded finance look like for retailers?

The endless upside of opportunities starts with governing access to first-party customer spend data, inside and outside your store. This foundational spend data more closely aligns your business with consumer spending habits, allows more precise customer segmentation, and enables complete visibility of transaction data from your store and out in the world.

Complete ownership and access to when, where, and how customers spend money 24/7 enables full transparency between retail businesses and their customers, opening new doors for deeper personalization, increased spending per customer, and increased profitability for your business.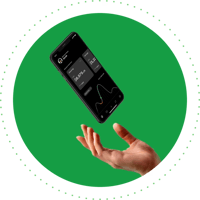 Customer Spending Insights
Retailers are currently missing a significant opportunity to fully own and control the customer relationship and access to customer spend data that banks don't provide through co-branded credit cards. First-party spending data available through an embedded finance platform has enormous value for retailers that can influence new brand partnerships, product development, and boost revenue.

Retailers can generate significant value from expanding connections to customers and leverage these customer insights to boost upsell and cross-sell opportunities for a higher return on marketing spend. Through precise demographic segmentation and spending behavior analysis, retailers can optimize sales productivity, improve promotional campaigns and uncover unrealized revenue by targeting the right customers at the right time.

The complete financial picture of every customer reveals the total dollars leaving retail businesses. New market opportunities are exposed based on the spending behaviors captured by your brand's financial products and services through embedded finance.

Embedded finance quickly paces your business ahead of competitors by having full ownership over data from financial products that directly serve your customers. For retailers' this is just the beginning of actively controlling all revenue channels that feedback into their bottom line.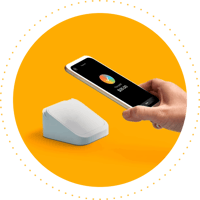 Payment Processing
Offering embedded payment processing uncovers important information on customers and their spending habits via card usage, which retailers can use in innovative ways.

Having a strong source of recurring revenue is a fundamental business priority for long-term growth and profitability for retailers. Through interchange fees, brands make money on every transaction processed through their platform and out in the world, as customers use retailers' issued debit, credit, and prepaid cards for their everyday financial needs.

Retailers can assign customized transfer fees, monthly maintenance fees, and overdraft fees at their own discernment, actively controlling all revenue channels that feedback into their bottom line.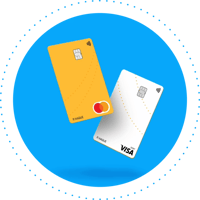 Accounts & Cards
Offering branded banking products to customers provides more affordable and dynamic banking options for them, and additional channels for engagement, loyalty, and increased revenue for your brand. With FDIC-insured bank accounts that can be custom-tailored for your customer base, retailers can offer niche bank account features that mass-market banks cannot implement and maximize revenue by advancing personalization at scale.

Delivering branded cards directly to customers allows retailers to process their own cards, circumventing the overhead costs related to card processing. With branded bank accounts and debit cards, retailers increase brand visibility and engagement by positioning their business as an undeniable resource for customers' financial needs long-term.

The enhanced visibility into every customer's financial lifestyle, financial trends, product demand, and general spending cycles will be continuously uncovered. Fresh market opportunities based on historical transactions and spending behaviors captured from banking accounts can push brands ahead of the competition now and into the future.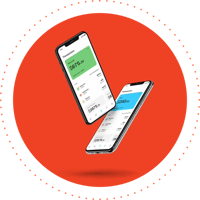 Global Payments
Enabling global payments can diversify your brand's abilities to do more for your core customers by providing access to instant cross-border payments at lower fees, higher convenience, and easier accessibility. Retailers can change the way customers access financial solutions abroad by accepting currencies from different countries for products and services, developing a more financially inclusive business that attracts a larger market of customers.

Retailers can also keep wire transfer fees in-house from third-party remittance arms currently operating in stores. Customers already go to your locations for this service, and retailers can offer remittances at lower cost and quicker speeds for customers to send and receive money worldwide, both in-store and online.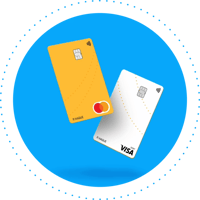 Promotional Cards
With embedded finance, retailers are granted more control over promotional gift card programs. With funding on demand, brands can skip out on tying up money by fully pre-funding cards that may go unused. Not only will marketing dollars go further by not forfeiting access to excess funds, but all shares of interchange fees are also captured through gift card usage.

Retailers can launch dynamic card reward programs that mix & match specialized features to upgrade user experience, promote brand loyalty and generate new revenue by driving customers to spend more with your business.

With the new visibility of gift card program spending, retailers receive insights from spending data to know where and how their promotional dollars are being spent and capitalize on this data to improve the performance of the next promotional campaign.
Digital Personalization at Scale
Customers want more consistency with their online and in-store experiences as they crave convenience, helpful services, and personalization at scale. With a comprehensive embedded finance platform, retailers can expand and deepen automated promotional marketing alerts and digital coupons relevant to what customers value most and potentially purchase at other stores today.

Not only does this optimize marketing outreach, but it also improves customer experiences when they learn that you are the trusted retailer that highlights sales and new offerings on the products they previously had to hunt for at multiple stores. When retailers deliver financial services to customers and provide them with exclusive access to new products, features, and rewards most relevant to them, customer lifetime value has the opportunity to reach new heights.
Customized Reward Programs
With customized rewards programs, instead of all customers receiving the same promotions, customers who take advantage of a retailer's embedded financial services can expect more personalized discount options and optimized rewards for spending in and out of the store.

Retailers can cut the breakage or services that have already been fully funded and go unused by customers entirely out of their business expenses. With access to enriched customer profiles, retailers learn more about core customers continuously, so your business can grow alongside customers' needs, and retailers are never again left in the dark about the performance of rewards programs.



The Ultimate Customer Experience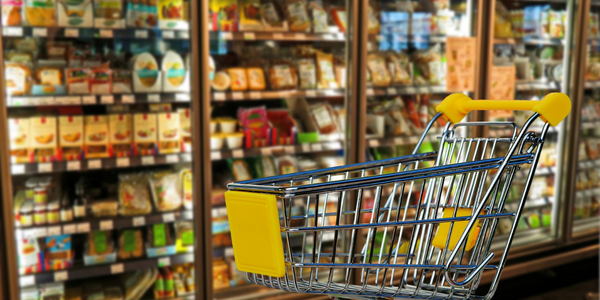 Retailers continuously work to improve the customer experience as customers' needs, expectations, and behaviors shift and change over time. With the ability to customize what each customer sees and control how customers interact with your brand, user experience is streamlined from when they open your app to their checkout or delivery payment experience.

Using your platform to shop, bank, and store money can be quick, easy, and impactful with embedded financial services. Imagine customers logging in to your banking app and receiving instant ads about their favorite retail products based on their individual spending preferences. Branded banking accounts can receive personalized pricing and flash promotions based on historical spending data rather than the general store-wide discounts everyone receives.

Retailers can offer more innovative grocery lists, providing a personalized digital checklist of reoccurring purchases that auto-populates for customers. Retailers can include details like current prices, sales, rewards points, aisle location, and even inventory status based on customer preferences.
When a customer enters your store, geo-targeted sales alerts and coupons can appear in-app to be used during their shopping experience. Instead of receiving coupons during checkout or via email at a later date, customers are incentivized to take advantage of savings in real-time, increasing their in-store spend per visit.

Monthly meal planning and recipe lists that include ingredients, calories, nutrition, and prices can be delivered to customers based on their favorite items or shopping history. Promotional campaigns for holiday seasons, new product releases, and upcoming sales can be delivered directly to customers in-app.

Retailers can enable programs like monthly shop & save subscriptions where customers can purchase essential products on autopay directly from their branded bank account every month. Customers can even shop, pay and order pickup for their grocery items in one place.

There are many more ways retailers can innovate by offering embedded financial products. It's up to your brand to build the best customer experiences as a critical differentiator in the competitive industry of retail and grocery.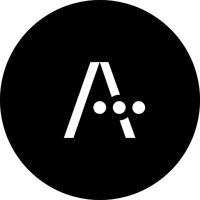 Our Approach To Partnerships
For people who have friends and family across borders, global payments are a normal part of life. The current way global payments are set up creates barriers and high fees that make moving money across borders challenging.
Finding the right embedded finance partner is a critical first step in fueling digital business innovation. With the right partner, retailers can unlock the next stage of business growth by embedding value-driven tools that turn any banking service into a revenue-generating opportunity.

The value proposition for customers using embedded payments is meeting them when, where, and how they want to transact. Through virtual cards, physical cards, real-time funding, contactless payments, personal financial management tools, or custom rewards programs, embedded finance presents an entirely new business model for retailers to retain loyal customers and attract new customers.

Alviere provides the most complete global embedded finance platform available today, enabling any brand to deliver a full suite of financial products and services to customers, fans, and employees. Retailers can launch, grow, and scale new financial service solutions that enhance core lines of business for increased profitability, deepened customer insights, and improved customer satisfaction.

Alviere is truly a "one-stop-shop," providing everything you need to deliver embedded, turnkey financial services that are cutting edge and future-proof, instantly expanding what retailers can do for customers.
By leveraging Alviere's HIVE platform to directly integrate modern financial products and services into your core lines of business, you promote new brand growth into booming new markets. By increasing engagement and loyalty for your existing customers and solidifying your competitive edge, expanded revenue streams will be supported by the financial services customers use every day.
Retailers can dramatically increase profits with new revenue streams, access first-party customer spending insights, and strengthen customer satisfaction and retention with Alviere's plug-and-play financial services that bring digital transformation to your business.
Experience & Expertise
Choosing Alviere means choosing the right partner to move quickly into the market- but also a partner committed to remaining on the cutting edge of the ever-evolving financial landscape. With the infrastructure to roll out highly profitable programs at scale, Alviere has the innovative technology and the partnership ecosystem to ensure your brand has everything it needs to launch successfully.

Developing fintech applications or software from scratch can be complex and overwhelming, especially for a company getting into the financial market for the first time. Alviere enables retailers to outsource financial applications, licensing, security and compliance, and operational support to get into the market faster and save time, money, and resources.
One-Stop-Shop
Bypass the costly buildout of your own financial services platform from the ground up by leveraging Alviere's plug-and-play platform with a full suite of fully-compliant financial products.
No need to establish multiple bank partnerships, utilize costly third-party payment processors, outsource card networks and manufacturing, or hire security and compliance vendors.


Global Footprint
Alviere's multi-national footprint operates across multiple jurisdictions, languages, and currencies, allowing enterprise organizations to accelerate into untapped global markets, with full risk and compliance coverage included from the beginning.

Retailers can expand globally by leveraging Alviere's bank partnerships along with our MSB, money transmission, and E-Money licenses in the US, Mexico, Canada, UK, and the EU. Our globally inclusive platform is perfect for retailers looking to enable, grow, and scale financial services quickly.

With Alviere, retailers can build their own global footprint without the burden of aligning and fulfilling the mix of regulatory, security, and compliance protocols and prerequisites that vary across multiple countries.


The Full Regulatory Umbrella
Harness all dimensions of full-service security and compliance coverage without the complexity or costly rollout of contracting with or integrating numerous multi-tiered security and compliance vendors. With Alviere's built-in PCI SOC I & II certifications, AML monitoring, fraud protection, and identity verification protecting vital data in real-time, your business can leave the security expertise to Alviere.


No Two Companies are Alike
Alviere understands that no two companies are alike. The journey to offering financial services will be very different for every business. We work closely with your team to gather your business goals, customer experience philosophy, and KPIs to create and deliver customized solutions with low upfront costs. The competitive advantages of providing versatile, ready-made tools and services, with a full management team included, makes it easy to integrate, incorporate, and head directly to market quickly without sacrificing quality or convenience.


Where Revenue Opportunities Exist
Retailers capturing all interchange revenue formally sent to banks create higher profit margins by collecting all the payment processing fees, transfer fees, and exchange fees taking place on your platform. Each financial service provided opens a completely new lane of revenue generation. This ability to quickly tap into new financial markets will continue to scale your business, and the additional revenue will continue straight into your bottom line.
If your brand offers customers P2P payments, it gets a piece of every transaction. If your brand enables international money transfers, it gets a piece of every transaction. If your brand embeds payment processing, it gets a piece of every transaction. When retailers takes back full ownership of your financial processing services and networks, the interchange fees that used to go to the bank are now feeding back into their business profit. Countless new streams of revenue are created, and countless opportunities to better serve customers where they need it most are constantly fulfilled.


Customer Lifetime Value & Retention
Acquire new customers and retain existing customers by providing value-rich financial services that keep your customer base engaged and interactive with your brand. Get to know your customer base better than ever by offering financial services that speak directly to their needs. Improve retention rates and lifetime value by becoming a primary resource of financial accessibility and flexibility for your customers.
The total amount of money a customer is expected to spend with your business during their lifetime is automatically and drastically increased when customers are banking directly with your business and are constantly using the financial products and services you provide.
The financial versatility of your business will keep existing customers satisfied with current services and attract new customers who require more modern financial solutions that fit their lifestyle. And, when customers know they are receiving a superior product or service, they are more inclined to recommend your business to family and friends while being open to spending more with you over the competition.
Real customer lifetime value is established when your financial products and services meet customers' needs better than any other available options. In turn, this can create sustainable growth for your business and increase profit margins long-term.


Employee Benefits
The financial wellness of employees is critical to operating a successful business long-term. Establishing a flexible, retention-driven workplace environment makes employees feel provided for beyond specified pay dates.

Employees can access paychecks earlier, with automated payroll advances and direct salary disbursement. Direct deposit accounts enable employees the freedom to transform their money management habits, enjoy faster and more secure fund allocation, and have a banking experience they can count on with a company that they love.

Retailers can upgrade company culture with early payroll enablement
through automated payroll advances. Early wage access can assist
employees with unexpected expenses, reduce financial stress,
improve work productivity, and reduce turnover rates.


The Power Behind Alviere
With Alviere, get more possibilities out of revenue generation with integrations of embedded financial technology that answer to growing business opportunities faster. The agility and adaptivity of API technology provides your business the flexibility to continuously innovate your financial products and services over time as the market shifts.





The allure of embedded finance for retailers is evident. Driving revenue from financial products and services needs to be a priority. New revenue streams that grow over time, enhanced customer loyalty, and a well-rounded business proposition should be the primary focus for progressive companies looking to finally step into the world of digital banking services. allocation, and have a banking experience they can count on with a company that they love.

We provide all required legal agreements so program management is simple. We have compliance in over 100 countries, so your brand can offer financial services all over the world, instantly. We handle all the onboarding, customer support, fraud management, and risk compliances, so you can focus on your core business while we manage all the details behind the scenes.

Learn more about how our embedded finance platform can assist your business in generating more revenue and increasing customer loyalty and satisfaction. Don't hesitate to reach out with any questions, we're always happy to help at Alviere.